Meet Kelly Johnson-Arbor, MD
Bio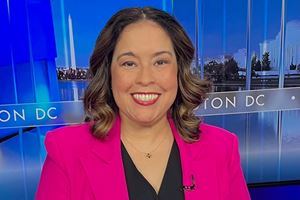 Dr. Kelly Johnson-Arbor is a physician who is triple board-certified in Emergency Medicine, Medical Toxicology, and Undersea and Hyperbaric Medicine. She completed her undergraduate education at Harvard College and earned her medical degree from Loyola University Stritch School of Medicine. She completed a residency in Emergency Medicine at the University of Rochester, followed by a fellowship in Medical Toxicology at the University of Connecticut. She has served as the co-medical director of National Capital Poison Center, the medical director of hyperbaric medicine at MedStar Georgetown University Hospital, an Assistant Professor of Plastic Surgery and Emergency Medicine at the Georgetown University School of Medicine, and an associate faculty member of the MedStar Institute for Quality and Safety.
Dr. Johnson-Arbor has been in practice as a medical toxicology physician for more than 15 years. She has extensive experience in the diagnosis, treatment, and prevention of various types of toxic exposures affecting both adults and children. She has served as a toxicology consultant for multiple Poison Control Centers in the United States, and treated toxicology patients at MedStar Georgetown University Hospital. She has a special interest in the management of heavy metal toxicity and carbon monoxide poisoning.
An avid researcher and writer, Dr. Johnson-Arbor has published numerous articles in peer-reviewed medical journals including New England Journal of Medicine, JAMA Internal Medicine, and Annals of Emergency Medicine. She enjoys teaching toxicology principles to the public as well as medical professionals.
Dr. Johnson-Arbor currently lives in the Washington, DC metro area and is the mother of two very entertaining grade school-aged boys.
For media inquiries, please email Krista Osterthaler.